Kui Indigenous Woman Representative Detained Over Land Dispute Complaint
Representative of Kui indigenous group in Ngon commune, Sandan district, Kampong Thom province has been remanded in custody following a lawsuit filed by the SAMBATH PLANTINUM. Co., LTD1. Hean Hiek, First Vice President of the Kui Kbet Chonghor Khna Indigenous Community said authorities arrested her on June 14, 2022, and sent her to pretrial detention according to the complaint of Chheng Phan, a representative of Sambath Platinum Company.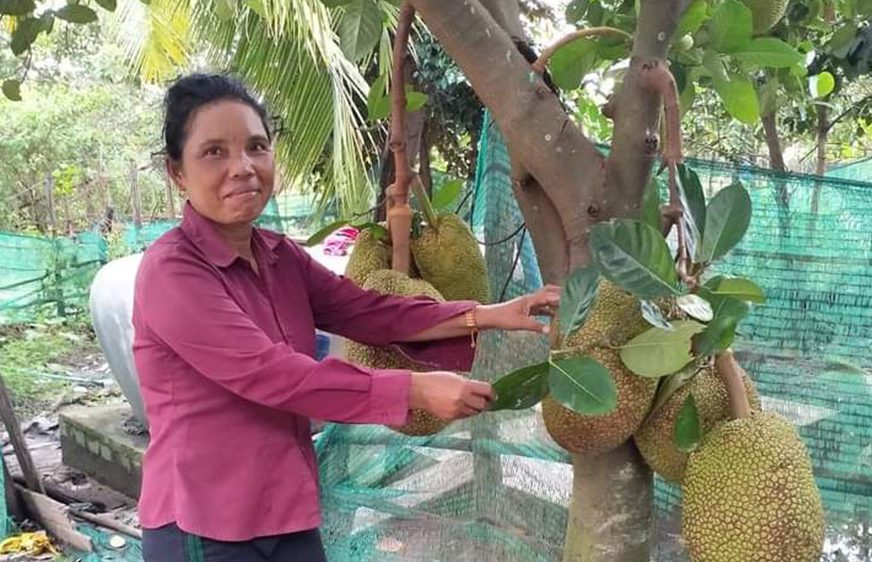 The indigenous community of Kui Kbet Chonghor Khna has had land disputes with Sambath Platinum and Tepi Agro2 from 2012 until 2022. A community representative said that in 2014, the Kampong Thom provincial authorities facilitated the company to cut 130 hectares of land. He claimed that on May 18, 2022, eight police officers armed with guns insulted the villagers, injured them and seized their tractors3.
He said "We, the Indigenous people, call on the courts and national authorities to intervene and release Heng phen in accordance with the policy of promoting the rights of indigenous peoples".
Ngorn commune chief Set Poy said he did not know in advance that the company Sambath Platinum was suing indigenous representatives and that one of them had been arrested. Heng Phen was remanded in custody on June 14 on charges of "violence against a real estate occupant," an official told VOA Khmer.
From 1979 to the present, more than 100 indigenous Kui families have enjoyed the traditional way of life in the community forest in Kbet Chonghor Khna village, Ngon commune, Sandan district, Kampong Thom province, according to a report published in 2022 on the situation of the Kui indigenous community in Kbet Chonghor Khna village, Ngon commune, Sandan district, Kampong Thom province.
The indigenous Kui community registered with the Ministry of Rural Development in 2016 and the Ministry of the Interior in 2017, according to the report. The community spans more than 1,000 hectares, with the business clearing around 700 hectares so far.
Sambath Platinum, a development investment company in agriculture, industry, and rubber plantation, received a government investment right on 2,496 hectares in the Boeung Per Wildlife Sanctuary in Meanchey commune, Sandan district, Kampong Thom province, according to the government's location map in 2011.
Separately, on August 13, 2021, the Kampong Thom Province Department of Land Management, Urban Planning and Construction issued a letter to Sambath Platinum and Tepi Agro ordering them to stop clearing border posts, bulldozing crops, and removing border posts from community land, as well as compensation for crops destroyed by the company.
______________________________________________
References:
https://data.opendevelopmentcambodia.net/km/dataset/sambath-platinum-co-ltd-amendment[↩]
https://data.opendevelopmentcambodia.net/km/dataset/tepi-agro-investment-co-ltd-amendment[↩]
https://www.vodkhmer.news/2022/06/16/kampong-thom-indigenous-representative-detained-over-land-dispute/[↩]
______________________________________________