Outstanding woman behind the Indigenous Peoples Day in Koh Kong
Amidst ongoing debates, many people continue to assert that women are incapable of achieving important things within their communities. It is worth noting that the significant ceremony known as Indigenous Peoples Day is actually spearheaded by women from the Indigenous Peoples community. Indigenous women play important roles in their communities' events and fulfilling significant responsibilities within their families.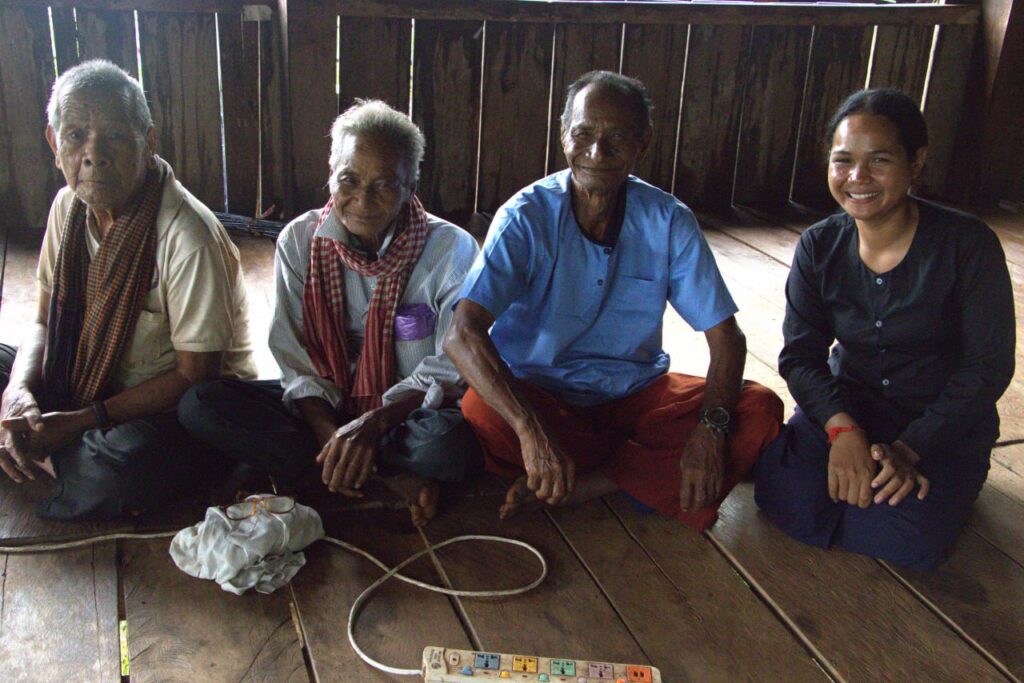 Days ago, the Indigenous Chong community came together to commemorate the 29th Indigenous Peoples Day in the vibrant Areng community. The event was graced by the presence and guidance of their very own community members. In a remarkable display of pride, it is evident that lots of Indigenous women are at the forefront of organizing and commemorating the event in the Areng Valley area. In this captivating image, we witness a remarkable woman who has been at the forefront of the Indigenous Peoples Day activity from its inception until the day it ended. Her unwavering dedication is evident as she tirelessly mobilizes and orchestrates acts of solidarity, ensuring the provision of nourishment to those in need. Additionally, she plays a key part in facilitating communication and collaboration with representatives from various community committees.
She arrives at the Ips Day celebration early in the morning with chickens, rice, and vegetables. Even though it was raining heavily, she continued to walk forward to organize the ceremony. "It's our day, so let's contribute as much as we can to commemorate our Indigenous rights and preserve our identity," she said.
It reflects self-esteem and self-determination of indigenous peoples in commemorating their own event with solidarity.